Khalifa Sea Port Marine Service And Shipping Company Port Information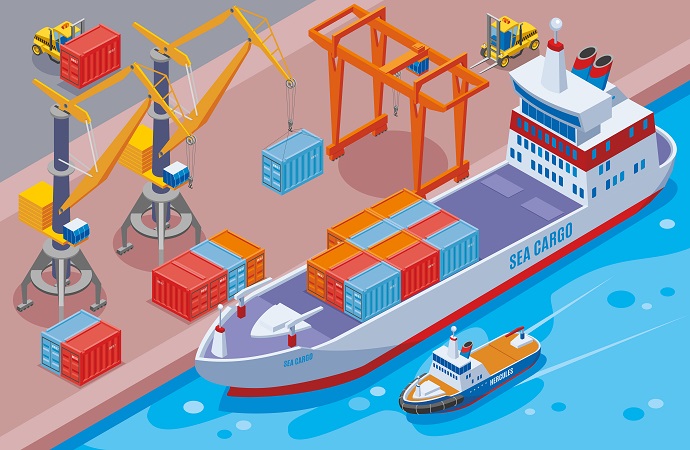 A new port built on reclaimed land extending up to 6 km. from the shore and accessed via causeways. Khalifa handles a range of cargoes including containers, bulk bauxite Ro-Ro and breakbulk and is also able to accommodate large cruise vessels. Khalifa has the first semi-automated container terminal in the region and has a projected annual capacity of 15,000,000 TEU when fully operational. The port is also expected to be able to handle 35,000,000 tonnes of breakbulk cargo when complete.
Vessel line-up and schedule

visit
GIMSCO or Gulf International Marine Services Company are Leading Ship Chandlers in UAE,providing the highest standards in the everyday needs of the vessel. As one of the top 10 ship chandlers in UAE, we ensure that every requirement of the Maritime i
Likes
Top 10 Company At Khalifa Sea Port
---
Other Port Terminal Services Services
---
Other Chartering & Broking Services
---
Other Warehousing Services
---
Other Freight Forwarders Services
---
Other Association & Institute Services
---
List of Popular Shipping Services in Khalifa Sea Port Marine Service And Shipping Company
Find the Best shipping & Marine companies at Khalifa Sea Port
---
Looking for freight forwarders, shipping & marine companies in Khalifa Sea Port? Ruzave invented shipping directory or international freight forwarders directory where you can find your easy way and best freight forwarders, maritime service companies at Khalifa Sea Port, port and vessel line information at Khalifa Sea Port for your business.
The Ruzave aims to be the most accurate freight directory and friendly shippers directory for freight brokers, freight forwarders, logistics services, cargo agents and shipping companies Khalifa Sea Port where companies can promote their services on a global scale. The Ruzave Freight Forwarders and logistics directory is the best and cheapest way to promote, network, communicate with the cargo & freight worldwide community.