Dahej Seaport - India Marine Service And Shipping Company Port Information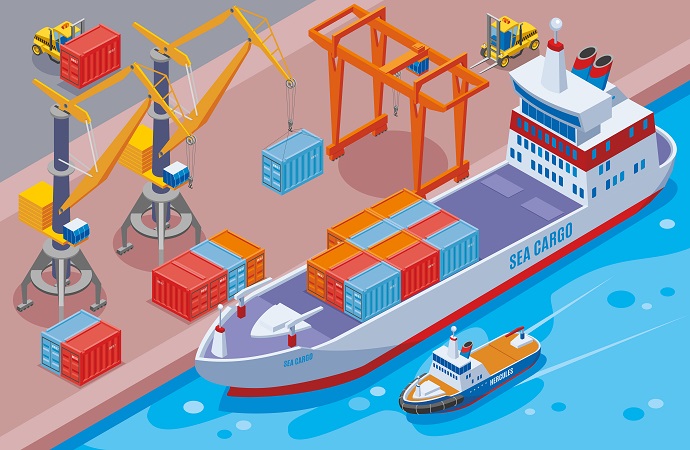 Dahej port is deep water, multi cargo port which is located in the Gulf of Khambat. It is strategically situated on International marine routes and provides easy access to the dense industrial hubs of Gujarat, Maharashtra and Madhya Pradesh. With deep draft berths and multipurpose terminals, the port efficiently handles the largest bulk carriers in the world. The port handles liquid cargo and also Dry Cargo.
Vessel line-up and schedule

visit
What Kind Of Cargo Handle By Dahej Port
---
Dry Cargo
Liquid Cargo
Network Shipping Services commenced it's operations as Ship Store suppliers at all Indian ports since 1998. With more than 20 years of experience, Network Shipping Services functions at all Major and Minor Indian ports, fulfilling ship needs in accor
Likes
Top 10 Company At Dahej Port
---
List of Popular Shipping Services in Dahej Seaport - India Marine Service And Shipping Company
Shipping and marine companies at Dahej Port
Find the Best shipping & Marine companies at Dahej Seaport - India
---
Looking for freight forwarders, shipping & marine companies in Dahej Seaport - India ? Ruzave invented shipping directory or international freight forwarders directory where you can find your easy way and best freight forwarders, maritime service companies at Dahej Seaport - India , port and vessel line information at Dahej Seaport - India for your business.
The Ruzave aims to be the most accurate freight directory and friendly shippers directory for freight brokers, freight forwarders, logistics services, cargo agents and shipping companies Dahej Seaport - India where companies can promote their services on a global scale. The Ruzave Freight Forwarders and logistics directory is the best and cheapest way to promote, network, communicate with the cargo & freight worldwide community.