Ecuador Shipping Directory and Freight Forwarders Directory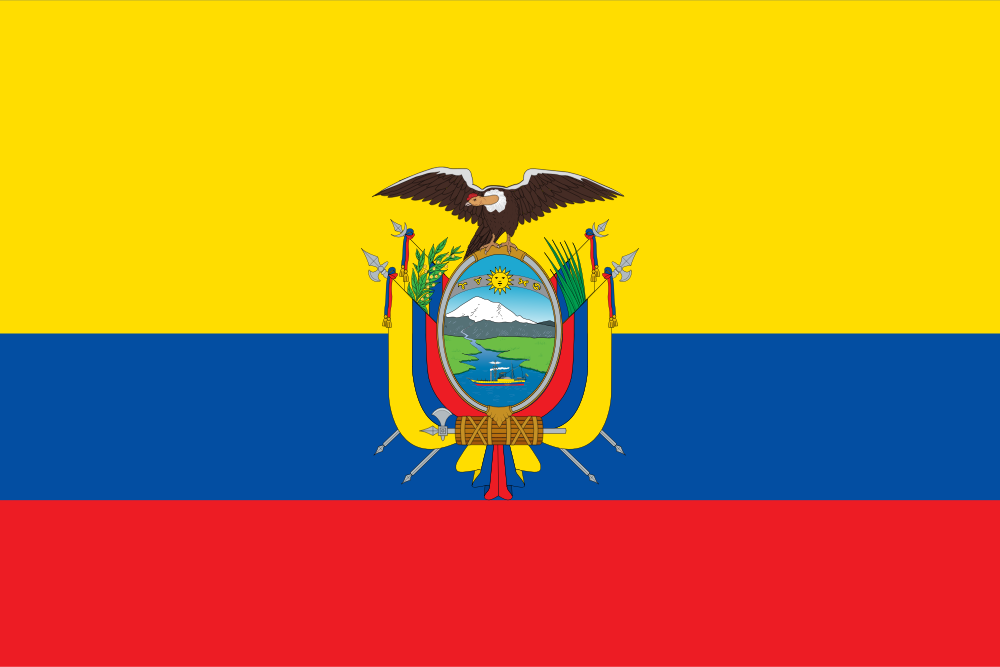 Ecuador
Ecuador country located in the north-western part of South America Continent. It has 2,237 km Sea Coastline of Pacific Ocean. The major ports of Ecuador has listed below:

Seaports : Guayaquil Seaport ,Manta Seaport, Esmeraldas Seaport
Airports : Mariscal Sucre Airport
Largest Port

Esmeraldas Port
Find Varified & Trusted Marine, Shipping, Logistic and Warehouse Company in Ecuador
Explore new updates in Ecuador
List of Popular Shipping Services in Ecuador
Best Ecuador Freight Forwarders and Shipping Business Listing Website Directory
---
Looking for freight forwarders, shipping & logistic companies in Ecuador?
Ruzave invented Ecuador shipping directory or international freight forwarding directory where you can find your easy way and best Ecuador freight forwarder, maritime service companies, port and vessel line information for your business.
Ruzave.com connecting Ecuador maritime, freight forwarder, Port & Supply Chain Industry around the world and providing the best online B2B Marketplace to enhance the growth of your business.
The Ruzave.com aims to be the most accurate Ecuador freight directory and friendly shippers directory for Ecuador freight brokers, freight forwarders, logistics services, cargo agents and shipping companies where Ecuador companies can promote their services on a global scale. The Ruzave Freight Forwarding and Ecuador logistics directory is the best and cheapest way to promote, network, communicate with the cargo & freight worldwide community.
The Ruzave Ecuador shipping directory is visited every day by companies looking for a freight forwarder, shipping agent, logistics companies, and cargo service from all over the world. If you can provide such services you definitely should list your company on Ruzave worldwide freight forwarding directory.
Ruzave global shipping directory and logistics directory. Provide an easy way to find the best Ecuador marine service provider for your shipping, marine and logistic business. Register your Ecuador marine companies free at www.ruzave.com/register and reach your dream business whether you looking for freight forwarder, ship agent, Importer, Exporter, CFS etc.
Create a new post
Share with all of the world!
Please login to create post
Share with us, how do you feel about us!
Login to RUZAVE and access your Profile
Forgot password ?
Please enter your registered email
Membership Inquiry
Submit Your details
Banner Inquiry
Submit Your details