Itaqui Seaport - Brazil Marine Service And Shipping Company Port Information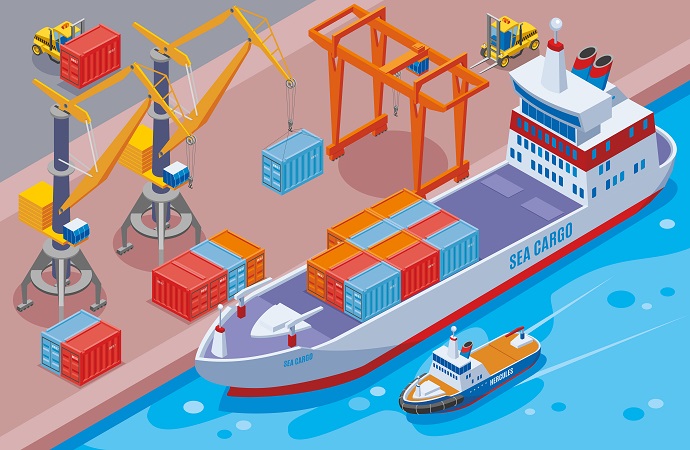 Itaqui Seaport is located on the Island of San Luis in the Bay of Sao Marcos, in the Country of Brazil. The Port handles all types of Cargo including petroleum products, aluminium ingots, wheat, and general cargo. Approx 57,641,680t of cargo handled annually.
Vessel line-up and schedule

visit
What Kind Of Cargo Handle By Itaqui Port
---
Dry Cargo
Liquid Cargo
Leading the Marine Supplier in Brazil offering full Ship Chandler service
Tropical Ship Supply is a reputable and well-established Marine Supply Company operating in Ports across Brazil.

Our team comprises highly skilled and experienced professi
Likes
Top 10 Company At Itaqui Port
---
List of Popular Shipping Services in Itaqui Seaport - Brazil Marine Service And Shipping Company
Shipping and marine companies at Itaqui Port

Sao Luis - Brazil
---
Provision Store Supplier
Safety Equipment Store Supplier
Admiralty Charts And Publications
Find the Best shipping & Marine companies at Itaqui Seaport - Brazil
---
Looking for freight forwarders, shipping & marine companies in Itaqui Seaport? Ruzave invented shipping directory or international freight forwarders directory where you can find your easy way and best freight forwarders, maritime service companies at Itaqui Seaport, port and vessel line information at Itaqui Seaport for your business.
The Ruzave aims to be the most accurate freight directory and friendly shippers directory for freight brokers, freight forwarders, logistics services, cargo agents and shipping companies Itaqui Seaport where companies can promote their services on a global scale. The Ruzave Freight Forwarders and logistics directory is the best and cheapest way to promote, network, communicate with the cargo & freight worldwide community.