Cotonou Seaport - Benin Marine Service And Shipping Company Port Information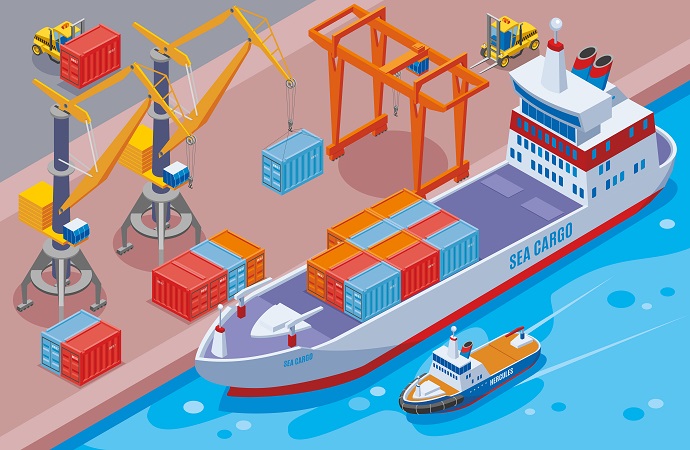 Cotonou Seaport is a located in the Gulf of Guinea, on West African coast about 90nm ENE of Cape St Paul.The Port handles General Cargo,etc.Approx 1,320 vessels and approx 5,150,000t of cargo handled annually.Cotonou is the only port for the Republic of Benin.
Vessel line-up and schedule

visit
What Kind Of Cargo Handle By Cotonou Port
---
Dry Cargo
Liquid Cargo
Container Cargo
Automobile
Dear Members,

My name is Veronique Ezenwata – Country Manager of First Move Logistics here in Cotonou, Benin. We are JCTrans Member for Benin, and we have also our offices in Togo, Niger, Nigeria and recently our new office in Dubai, UAE.

We
Likes
Top 10 Company At Cotonou Port
---
List of Popular Shipping Services in Cotonou Seaport - Benin Marine Service And Shipping Company
Shipping and marine companies at Cotonou Port
Find the Best shipping & Marine companies at Cotonou Seaport - Benin
---
Looking for freight forwarders, shipping & marine companies in Cotonou Seaport? Ruzave invented shipping directory or international freight forwarders directory where you can find your easy way and best freight forwarders, maritime service companies at Cotonou Seaport, port and vessel line information at Cotonou Seaport for your business.
The Ruzave aims to be the most accurate freight directory and friendly shippers directory for freight brokers, freight forwarders, logistics services, cargo agents and shipping companies Cotonou Seaport where companies can promote their services on a global scale. The Ruzave Freight Forwarders and logistics directory is the best and cheapest way to promote, network, communicate with the cargo & freight worldwide community.