Newcastle Seaport - Australia Marine Service And Shipping Company Port Information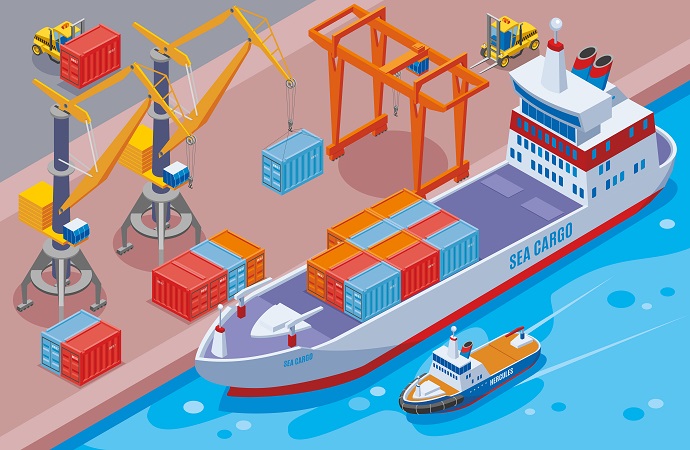 The Port of Newcastle is a major Seaport in the City of Newcastle, New South Wales Australia. The Port was the First commercial export port in Australia and is the World's busiest coal export port. The port has facilities for handling container, Ro-Ro, parcel bulk, general cargo vessels and tankers. Imports: Alumina, cement, fertilisers, inorganic chemicals, petroleum coke, phosphate rock, steel and general cargo. Exports: Aluminium, steaming coal, coking coal, grain, iron and steel, woodchips, zinc ore, mineral concentrates and general cargo. Approx 3,300 vessels, 114,500,000t of cargo and 11,500TEU are handled annually.
Vessel line-up and schedule

visit
What Kind Of Cargo Handle By Newcastle Port
---
Dry Cargo
Liquid Cargo
Top 10 Company At Newcastle Port
---
List of Popular Shipping Services in Newcastle Seaport - Australia Marine Service And Shipping Company
Shipping and marine companies at Newcastle Port

Sydney - Australia
---
3pl Warehouse
Heavy Lift - Project Logistic
Custom Clearing Services

Dandenong - Australia
---
3pl Warehouse
International Air Cargo Freight
Ltl - Less Truck Load Services

Fremantle - Australia
---
Export & Import Container Handling
International Air Cargo Freight
Fcl Sea Freight Forwarding
Find the Best shipping & Marine companies at Newcastle Seaport - Australia
---
Looking for freight forwarders, shipping & marine companies in Newcastle Sea Port? Ruzave invented shipping directory or international freight forwarders directory where you can find your easy way and best freight forwarders, maritime service companies at Newcastle Sea Port, port and vessel line information at Newcastle Sea Port for your business.
The Ruzave aims to be the most accurate freight directory and friendly shippers directory for freight brokers, freight forwarders, logistics services, cargo agents and shipping companies Newcastle Sea Port where companies can promote their services on a global scale. The Ruzave Freight Forwarders and logistics directory is the best and cheapest way to promote, network, communicate with the cargo & freight worldwide community.