Vessel Line Up & Schedule Port Details At Adelaide Sea Port Port Information
Vessel Line Up & Schedule Port Details At Adelaide Sea Port Port Information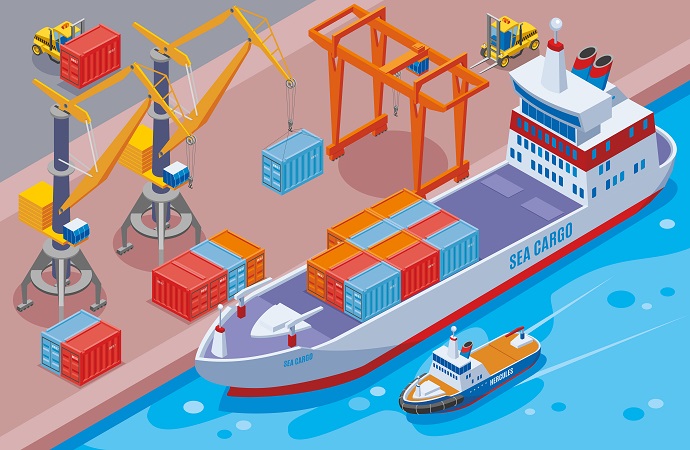 The Seaport of Adelaide is located 14km north-west of Adelaide, in the Country of Australia. The Port's Imports includes Timber, phosphate rock, sulphur, refined petroleum, limestone, super phosphates, paper and paper products, textile yarns and fabric, iron and steel, motor vehicles and parts. And Exports includes Livestock, meat, wheat, barley, wine, malt, fruit, wool, cement clinker, iron and steel scrap, tallow and non ferrous metals, motor vehicles. Approx 1,110 vessels, 9,720,000t of cargo and 219,000TEU handled annually.
| Arr Date | Dep Date | Ship | Berth | Port | Agent |
| --- | --- | --- | --- | --- | --- |
Adelaide Sea Port Vessel Schedule by Port and Arrivals, Departures, Expected vessels
---
Find the Adelaide Sea Port vessel Line up & Schedule by port. Live ship tracking and vessel position like Berth, Anchorage, sailed, expected arrival departure and many more. Ruzave freight forwarders Directory will help you out to get Detailed information for Port of Adelaide Sea Port Real-time data for recent ship arrivals and departures, ships in port and scheduled vessel arrivals at Adelaide Sea Port
Looking for freight forwarders, shipping & marine companies in Adelaide Sea Port? Ruzave invented shipping directory or international freight forwarders directory where you can find your easy way and best freight forwarders, maritime service companies at Adelaide Sea Port, port and vessel line information at Adelaide Sea Port for your business.